Babyauto Grupp
Inimesed, kes arendavad laste turvasüsteeme, et saaksime liikuda ohutuma maailma poole.
Babyauto Group Strategic Brands
Babyauto Group works only with child safety brands that offer the highest standards of quality, reliability and comfort. The BabyGO e-store product range includes Babyauto Group brands such as More, Fairgo, Babyauto, BQS and Babypack.
Babyauto Group is in child restraint technology for over 20 years. The parent must be able to travel with the child without worries, knowing that they have all the guarantees and comfort they deserve.
Babyauto Groupp is aware of the importance of ensuring compliance in every quality and safety process. Therefore, most products are manufactured in European factories. The Babyauto Group's headquarters are in San Sebastian, SPAIN, which manages processes such as design. The Barcelona office is carrying out engineering work and the approval of all car seats and other child safety products.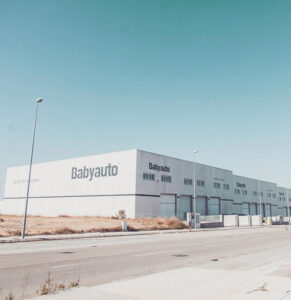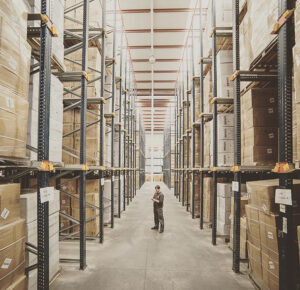 The fact that most products are made in Europe means that the Babyauto Group has full control at all times over the assembly of each part and the finish of the products, thus meeting both the relevant standards and the needs of the customers..
Babyauto Group use Computer Assisted Engineering (CAE) technology in our development process, which enables us to ensure that our child safety systems are fully effective in countless models of cars. Our products undergo the most extensive endurance and material deformation tests so that they can withstand front, side and rear impacts; they must also pass strict controls which ensure that the child is in the perfect position and, of course, that they remain comfortable throughout the whole journey.

These simulation tests allow us to make sure that our products fully adapt to real-life driving conditions, whatever they may be.
Because, like you, Babyauto Group knows that the road can be truly dangerous and you can never take too many precautions when it comes to looking after your family.
More than 20 innovations in safety
Babyauto Group specializes in the production of high-quality seats and accessories for child safety. As pioneers in improving car safety technology, we are working in partnership with the University of Zaragoza and the TESSA Laboratory at Motorland to carry out exhaustive crash tests, prototyping, fitting in various types of vehicles, etc. We also work in partnership with other laboratories that are pioneers in automotive innovation, such as Idiada (Spain), ADAC (Germany), CATARC (China) and TNO (Netherlands). Thanks to them, our car seats surpass the legal safety requirements. Babyauto Group are a member of the AIJU Technology Institute and of the Basque Mobility and Logistics Cluster (MLC ITS).
20+countries around the world
7 000 000+seats sold
57+years specialising in child safety